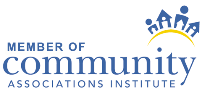 Thank you for visiting our website!
We would like to extend an invitation to have one of our highly qualified field representatives inspect and evaluate your property and discuss in detail a plan of repair and/or restoration that will give you the type of repair solution that one would expect from professionals. I thank you in advance for any bidding opportunities with your organization.
Contact us today, so that we can discuss how Aquarius Restoration, Inc. can help you
Restore Yesterday, Today For Tomorrow!
Restore Yesterday, Today for Tomorrow!